| | |
| --- | --- |
| | Most Recent News |
Barbarians Get the Best of Shreve
January 23, 2017, 2:53 pm
Article reposted from www.goffrugbyreport.com
aptain Shreve kicked off its first league season with two shortened league games on Saturday - this is common for Shreveport-based teams as the six-hour travel time to New Orleans makes a one-game day difficult to justify. The Shreve team is new (New Team Kicks Off Louisiana Season), although many of the players are experienced, as the program has splintered off from the Shreveport Area club, which remains in action. Barbarians Head Coach Matt Austin said Shreve showed flashes and plenty of commitment by making the long trip.
Center Johnny Mariano finds some space. Jon Turner photo.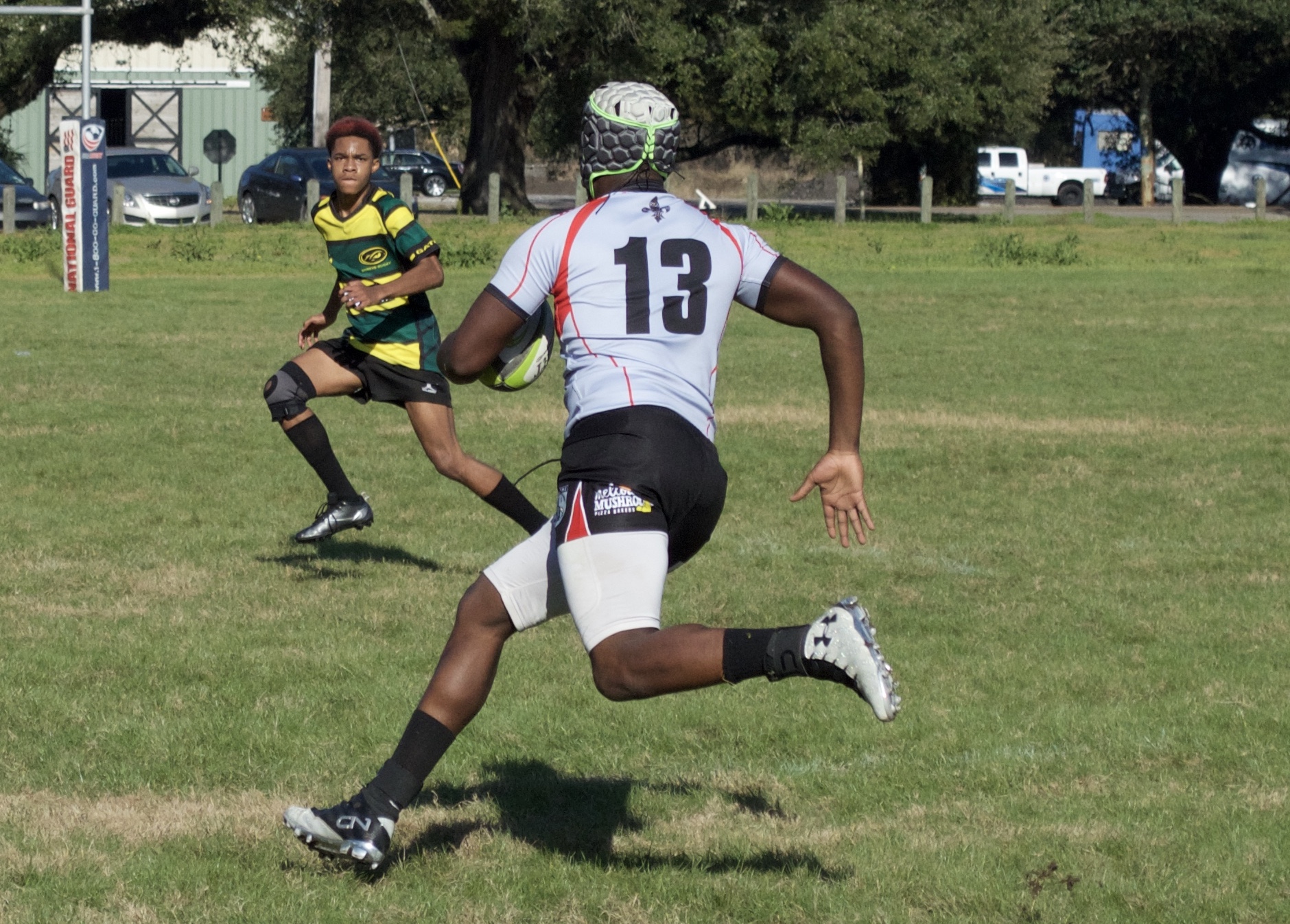 For the Barbarians, they return a bunch of players from the team that finished in the top four last year, and those players took a nice step forward this weekend.
"We're definitely not where we need to be," said Austin. "But defensively we played well and offensively we took advantage of what there was to take advantage. We don't have a lot of guys completely new to rugby but we got them a match and got plenty of good performances."
Captain Shreve players selected Barbarians flyhalf Drake Roethel as the player of the game, while the Barbarians selected their prop Justin Livaudais as the player of the game. Livaudais is new to the team this year, following in the footsteps of his brother, Josh. And in fact, the two connected for an impressive try on Saturday, with Justin powering through on a big run and then offloading out of the tackle to Josh, who finished it off.
The Barbarians forwards overall showed well and controlled the game nicely. They also contained the Captain Shreve attackers on defense. In the backs, the center threequarter pairing of Hunter McCraine and Johnny Mariano caused Capt. Shreve all sorts of problems.
Show all News Articles